Y'all, the Not Part of the Plan preorder ends tonight at midnight! Where I live, that's about 3 hours away! So if it's not already midnight where you are, I'd honestly suggest preordering it like right now.
I can personally say that Not Part of the Plan has been such a fruitful and encouraging read. A majority of my e-book version is highlighted and I have many sections bookmarked so that I can re-read them. And I will say how crazy it is that they talk about trusting God in certain seasons that I'm currently in right now!
Whatever you are facing right now, you will be oh so encouraged by the real, personal, and raw testimonies both Bethany and Kristen share.
Okay, I better stop talking before I start sharing my review! But seriously, go check it out! And even if you don't pre-order, definitely buy the book; it releases tomorrow! If you want to learn more about trust, get Not Part of the Plan.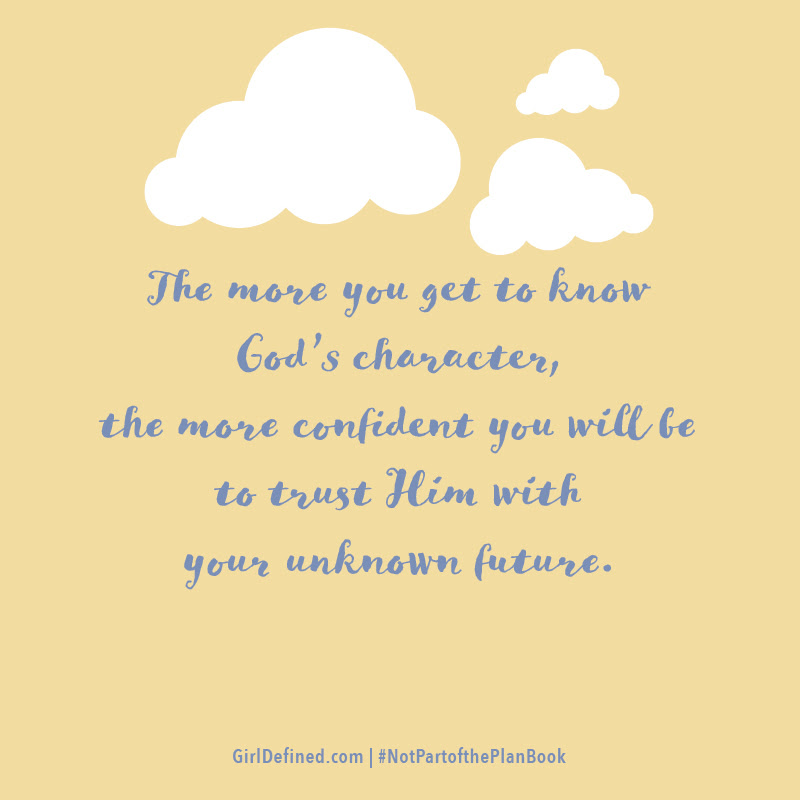 To God be the glory,